Here's your chance to get a signed copy of Chris Boardman's autobiography – Turbulence and Triumphs.
Some may know him as the much-loved co-presenter of ITV's Tour de France coverage or enjoyed his BBC Olympic coverage, but beyond the easy charm Chris Boardman is one of our greatest and most inspiring cyclists.
Chris has generously sent CyclingShorts.cc a bundle of signed books for you lovely folk to win, to get your hands on a copy follow the instructions below.
If you simply cant wait you can purchase the book by clicking this link Triumphs and Turbulence: My Autobiography
How to enter:
To enter the draw all you have to do is follow one or more of the instructions below. Closing date 08/08/2016.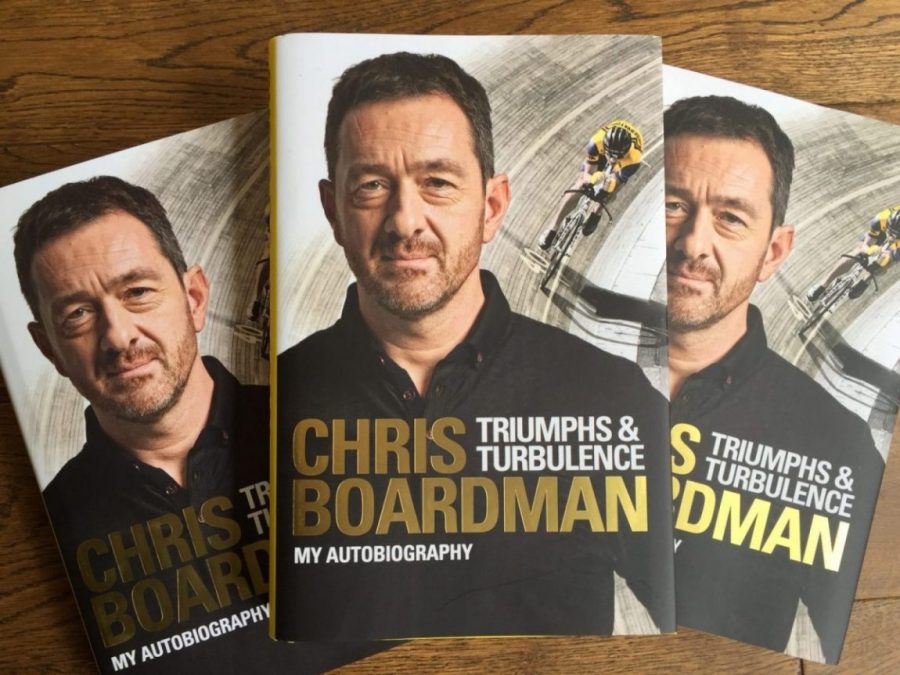 Option 1:
Use the form below to enter.
Option 2:
Gain an entry into the competition by following @CyclingShortsUK on Twitter and tweet the following:
"WIN a signed copy of @Chris_Boardman Autobiography in @CyclingShortsUK prize draw: http://bit.ly/1203m4z #PrizeDrawBoardman"
[you must include "
@CyclingShortsUK
" in your tweet to ensure you will be entered into the draw]
Option 3:
If you "Like" the competition on Cycling Shorts. Facebook page you will be automatically entered into the draw.
Terms & Conditions:
Competition open to entrants worldwide, the prize is for a signed copy of Chris Boardman's Autobiography.
Winners names may be published on the CyclingShorts.cc website, Facebook page and Twitter feed (no email addresses or contact details will be published), just names or screen names. We will contact winners to obtain their postal address.
Your email address will be added to the CyclingShorts.cc mailing list. Your details will NOT be shared or sold on to any 3rd party. CyclingShorts.cc manages a responsible and secure mailing list. If you wish to unsubscribe from the CyclingShorts.cc database you can do so at any time from the link at the bottom of any of our emails.
Check out these gorgeous minimal artworks by the Netherlands based designer Vincent Vermeij aka Chungkong. Away from his day job designing brilliant brand identities and advertising for his clients Vincent spends time creating his own artwork, his posters are really...
read more